After more than a year of renovation work with local family businesses and various craftsmen, seeking the right balance between the historicity of the house, the imposed standards of modernisation and respect for the aesthetic vision of the designer Virginie Guarisco, we are pleased to be able to share with you the bucolic and bohemian universe of this beautiful property.

Not all the rooms are illustrated, and will be revealed to you during the visit of the domain after discussion of your project to rent the place.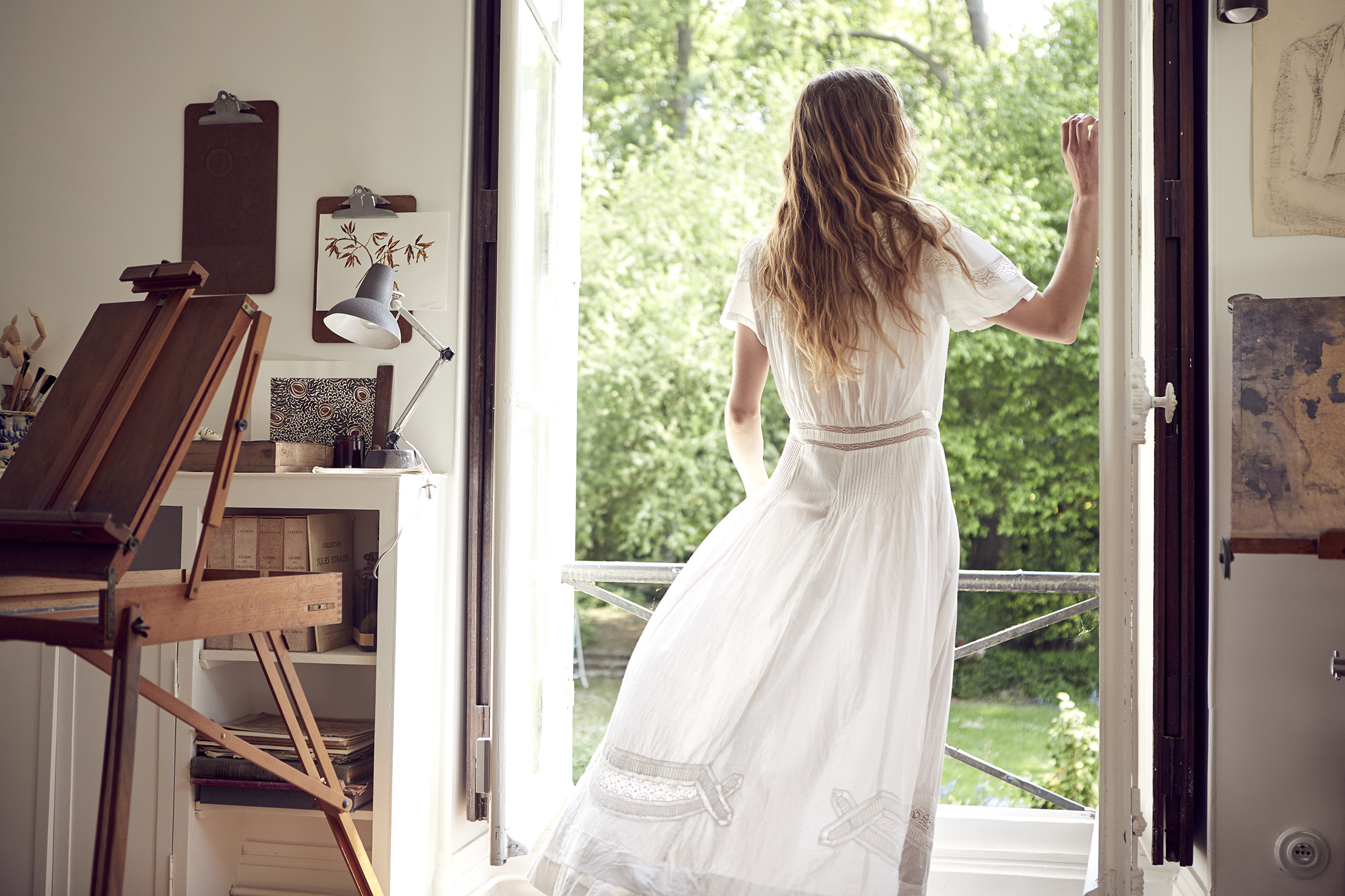 A vast Vestibule, whose original floor is similar to the lady's game, distributes the rooms on the ground floor, namely the pantry, kitchen, dining room, library and painting studio.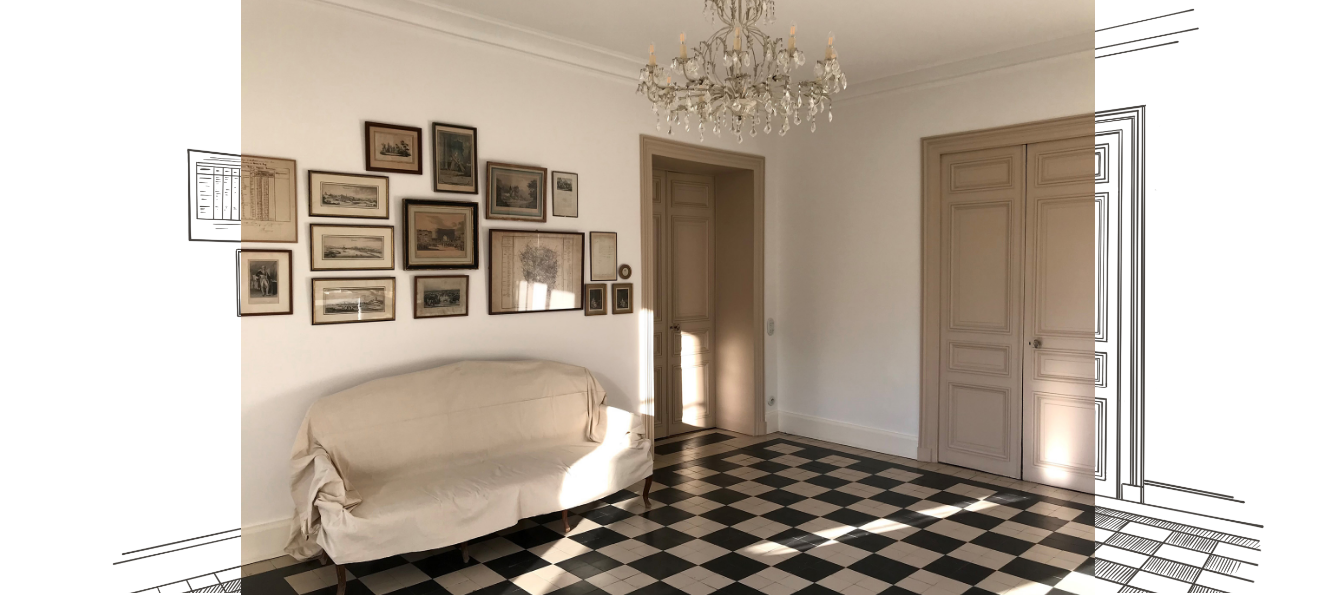 Convivial, spacious and luminous, the kitchen encourages us to revisit the culinary art of the past! The softness of this revisited place can only awaken our gourmet creativity.
Because "reading is dreaming with your eyes open" - Kerry Reichs - the library holds an important place in our hearts as artists. This room, bathed in light, with a breathtaking view of the plain and the undergrowth, has retained all its authenticity.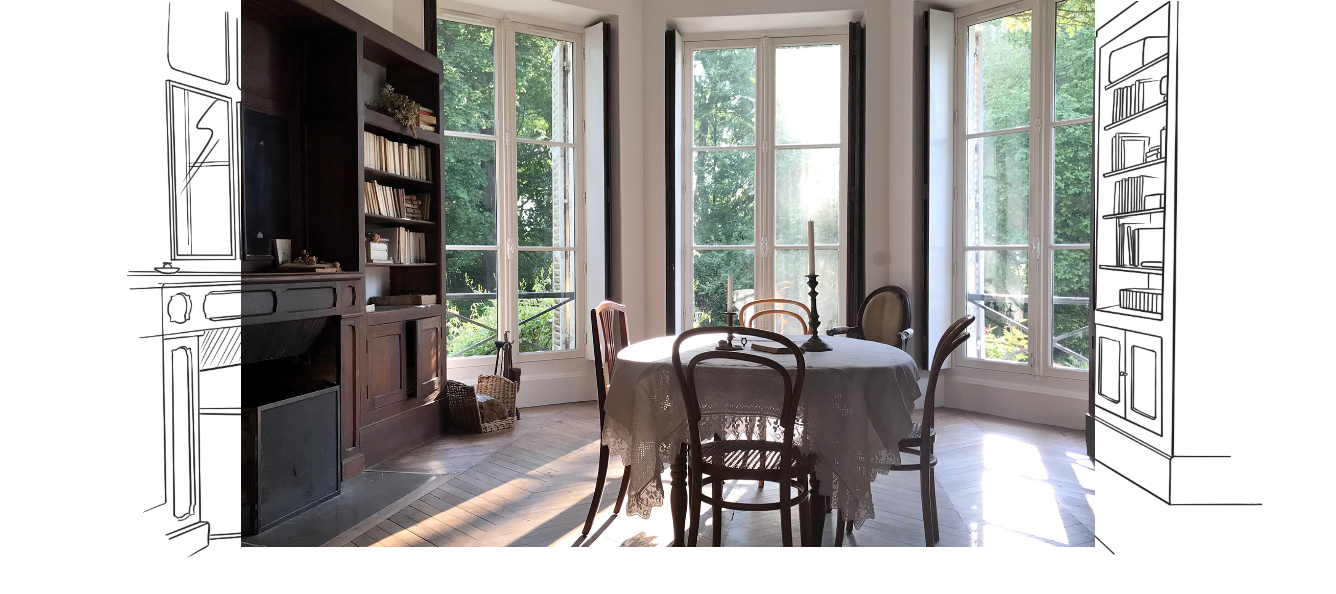 Communicating with the library, a painting studio has been reinvented, with a beautiful drawing table in the centre, set on a herringbone parquet floor, animated by a decor of sketchbooks, sketches and watercolours belonging as much to the creator of the place as to the former owner. A tribute to both intuition and emotion.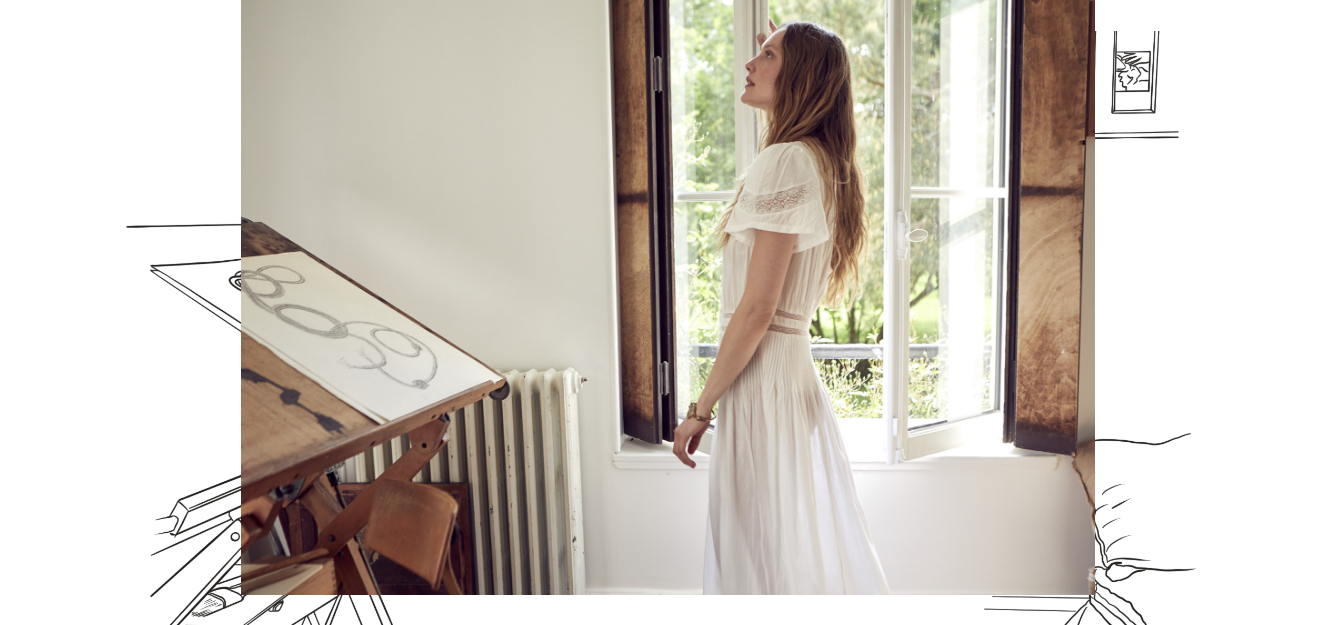 Like a candid love or a popular refrain, the pink bathroom, whose colour is none other than the original one, offers us with tenderness, a decor of time filled with feminine softness.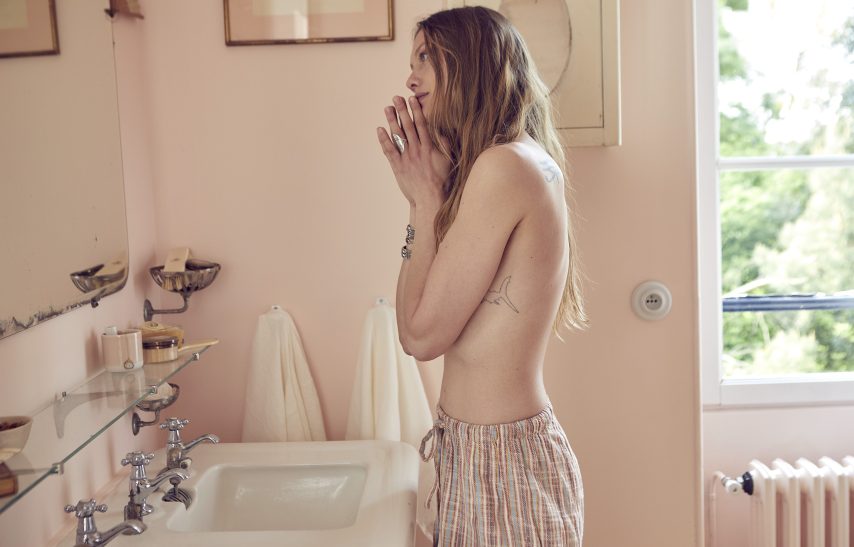 The house has six bedrooms, most of which are available for photo shoots. Although they are all part of the same harmonious universe, each bedroom has its own unique lighting and decorative character. Further visuals can be provided when discussing your art project.